A Citizen's Oversight Board of the Florida DOT
Contact the Commission

605 Suwannee Street
Mail Station 9
Tallahassee, FL 32399

Tel: 850-414-4105
Fax: 850-414-4234
E-Mail Us
Additional Contacts
Staff Directory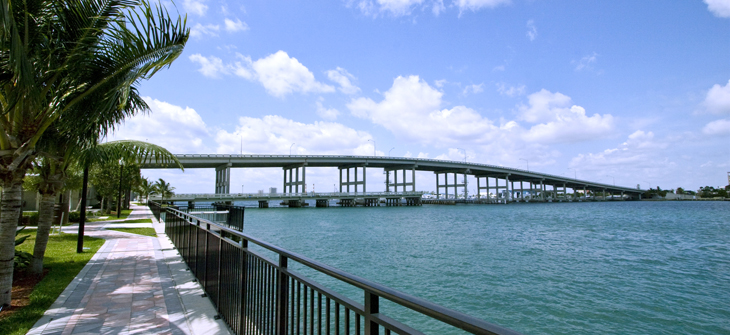 Welcome to the Florida Transportation Commission
This website seeks to be a source of information about the Florida Transportation Commission (FTC), a nine-member commission that evaluates, reviews, and makes recommendations on matters pertaining to Florida transportation policies, initiatives or revisions. To learn more about the Commission, its mission and overview, please go to "About the Florida Transportation Commission."
Commission Begins Search for Executive Director
The Florida Transportation Commission (FTC) is seeking an individual to serve as the Executive Director of the Florida Transportation Commission. This individual must possess strong leadership and managerial skills and be capable of anticipating and analyzing trends in transportation and economic policy. The Executive Director should have an understanding of the transportation project development and financing process with an emphasis on performance measurement; be familiar with innovations and emerging technologies in transportation; and be able to demonstrate excellent written and verbal communication skills. Experience in legislative and governmental affairs is desirable.
The FTC was established in 1987 by s. 20.23(2) Florida Statutes. The FTC has oversight responsibilities for the Florida Department of Transportation (FDOT) and certain transportation authorities created under Chapters 343, 348 and 349, Florida Statutes. The Commission is also charged by law to review the status of Florida's transportation system, take a leadership role to recommend improvements to the Governor and Legislature, review FDOT's major transportation policy initiatives, and ensure approved policies are properly executed.
FTC Highlights
Management Compensation Study of the Florida Department of Transportation
(Final Report 2015)

Review of the Tentative Work Program (FY 2015/2016 - 2019/20)

Transportation Authority Monitoring and Oversight (FY 2012/2013)

Performance and Production Review (FY 2013/2014)

FTC Study of Cost Savings for Expressway Authorities (2012)