Contact the Commission

605 Suwannee Street
Mail Station 9
Tallahassee, FL 32399

Tel: 850-414-4105
Fax: 850-414-4234
E-Mail Us
Additional Contacts
Staff Directory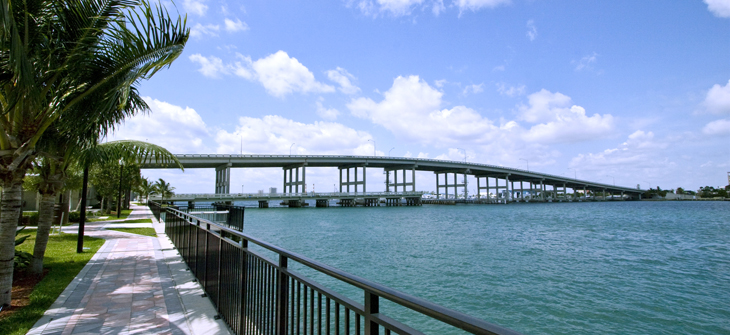 Florida Transportation Commission Seeks Executive Director
The Florida Transportation Commission (FTC) is seeking an individual to serve as the Executive Director. The Executive Director leads a team which carries out the FTC's statutory requirements which monitor, report and make oversight recommendations regarding the Florida Department of Transportation and regional/local transportation authorities to the Governor and the Florida Legislature. Fulfills the directives of FTC Commissioners. Works with Commissioners, Legislators, Legislative Staff and Departmental leadership on FTC activities. Leads the team as they carry-out the work plan of the various oversight reports regarding the fiscal state of the FDOT.
Directs internal FTC operations and external relations. Externally, facilitates Commissioner activities within their geographic and specialty areas. Responsible for receiving citizen concerns and requests from across Florida and subsequently bringing them to the Commission and the Department's attention. Must anticipate Commission needs and create systems to address them. Internally, responsible for implementing and overseeing policies to ensure all state procedural requirements are followed.
Requirements: Successful candidates will have proven experience for budget management, department oversight, internal affairs and external relations. Able to demonstrate excellent written and verbal communication skills. Minimum Education: Bachelors Degree
Preferred Skills: Strong leadership and managerial skills; capable of anticipating and analyzing trends in transportation and economic policy. Should have an understanding of the transportation project development and financing process with an emphasis on performance measurement; be familiar with innovations and emerging technologies in transportation; Experience in legislative and governmental affairs is desirable. Preferred advanced degree as well.
Interested persons may apply by sending their resume, no later than 5:00 p.m. Eastern Daylight Saving Time on April 22, 2016, to the attention of Mark Reichert at mark.reichert@dot.state.fl.us.
Questions may be directed to Mark Reichert at (850) 414-4103 or mark.reichert@dot.state.fl.us.
Welcome to the Florida Transportation Commission
This website seeks to be a source of information about the Florida Transportation Commission (FTC), a nine-member commission that evaluates, reviews, and makes recommendations on matters pertaining to Florida transportation policies, initiatives or revisions. To learn more about the Commission, its mission and overview, please go to "About the Florida Transportation Commission."
Press Release
FDOT Receives High Marks from the Florida Transportation Commission
Posted October 29, 2015
ST. PETERSBURG – Today, the Florida Transportation Commission (FTC) released its Performance and Production Review of the Florida Department of Transportation which found the department met or exceeded the objectives of 16 of the 17 primary measures for Fiscal Year 2014/15. More information...
Florida Transportation Commission Appoints Swanson to Top Post
Posted September 15, 2015
Tallahassee - The Florida Transportation Commission (FTC) has appointed Brad Swanson as the Commission's new Executive Director. Swanson replaces Bob Romig, who will be leaving the FTC to pursue opportunities in the private sector after more than 35 years of service to the State of Florida. More info...
Upcoming Events
Commission Workshop/Meeting
The next FTC Workshop and Meeting will be held on April 28-29, 2016 in Tampa.
FTC Highlights
Performance and Production Review (FY 2014/2015)

Management Compensation Study of the Florida Department of Transportation
(Final Report 2015)

Review of the Tentative Work Program (FY 2016/2017 - 2020/21)

Transportation Authority Monitoring and Oversight (FY 2013/2014)

FTC Study of Cost Savings for Expressway Authorities (2012)